Immerse yourself in the fascinating world of audiovisual translation and elevate your linguistic skills through our specialized courses!
a) Audiovisual Translation: Dubbing, Subtitling, and Media Accessibility. Dive into the captivating universe of audiovisual translation! Our comprehensive course equips you with the essential tools and techniques to master the art of dubbing, subtitling, and ensuring media accessibility. You will learn to adapt audiovisual content with precision and creativity, guaranteeing an enriching experience for viewers. Join us from December 11th, 2023, to May 27th, 2024, as we embark on this transformative learning journey together, guiding you to become an expert in the field of audiovisual translation.
b) Language Education in the 21st Century and the Role of Didactic Audiovisual Translation. Discover the latest trends in language education in the 21st century and harness the power of didactic audiovisual translation! Our course provides valuable strategies and resources to incorporate audiovisual translation as a dynamic pedagogical tool in your teaching practices. We will explore how to effectively utilize authentic audiovisual materials to foster language learning in an engaging and impactful way. From December 15th, 2023, to May 31st, 2024, we will guide you on this exciting path towards educational innovation.
Don't miss the opportunity to enhance your skills in audiovisual translation and revolutionize your educational approach! Join us in unlocking the potential of audiovisual language transfer. Register now and embark on a transformative journey of professional growth and advancement. We look forward to welcoming you to our specialized courses!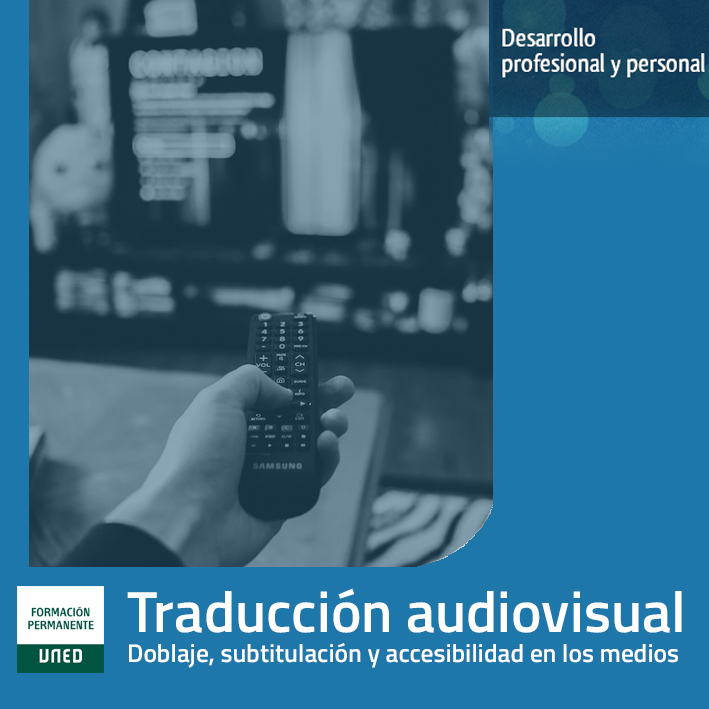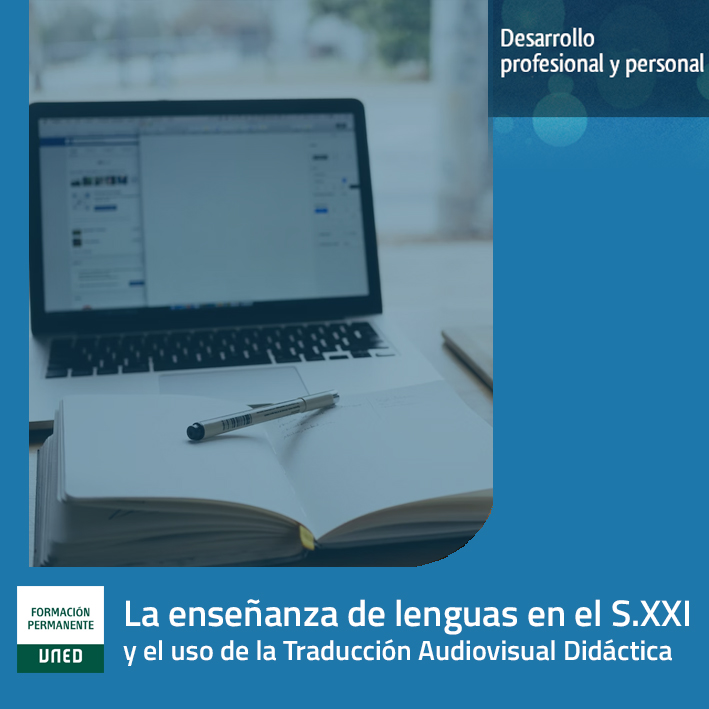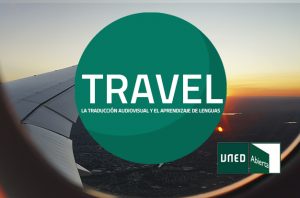 This MOOC focuses on the didactic use of audiovisual translation for foreign language teaching. The main objectives are to learn how to create activities involving subtitling, dubbing, voice-over, and audio description for the teaching of any foreign language, whether in a face-to-face or online setting.
Teaching Team:
Course Coordinator: Noa Talaván Zanón
Teaching Team Members: Jennifer Lertola, Antonio Jesús Tinedo Rodríguez, Marga Navarrete Ramírez, Carolina Gonzalo Llera, Alberto Fernández Costales and María del Mar Ogea Pozo.
Objectives:
To understand the fundamentals of didactic Audiovisual Translation.
To learn the fundamentals of using different audiovisual translation modalities to enhance communicative skills.
To be able to design didactic audiovisual translation tasks according to the modality.
Curriculum:
Module 1: Introduction to didactic audiovisual translation.
Module 2: Didactic subtitling.
Module 3: Didactic dubbing and voice-over.
Module 4: Didactic audio description.
Module 5: Didactic SDH.
Assessment System: The course includes self-assessment exercises and a final exam. Participants must pass 50% of the course to obtain accreditation. Optional peer-to-peer correction exercises are also available.
Recommended Requirements: Intermediate or higher knowledge of at least one foreign language is recommended.
Target Audience: The course is intended for teachers of any foreign language at any level.